Divorce Attorney San Diego: Safeguarding Spousal Rights 
The divorce process can cause high emotional distress in both spouses and cause animosity, which is where divorce mediation and online services can help. However, with contentious divorces likely to end up in court, it is sometimes  necessary to have a competent divorce lawyer representing them.
In San Diego and across California, divorce costs can significantly set back a divorcing couple financially. Divorce lawyers in San Diego can have exorbitant hourly rates, with most firms requiring an upfront retainer.
With a skilled and trained divorce mediator (a divorce attorney trained in divorce mediation), spouses can avoid the cost and stress of litigation. Divorce mediator lawyers can help ease the process by acting as a third-neutral party, ensuring a fair settlement for both parties.
The highly skilled mediators at BlissDivorce are attorneys well-versed in San Diego's divorce laws that can help couples navigate the process and separate amicably. 
Divorce in San Diego, CA
Divorce or dissolution of marriage in San Diego and the entire state of California formally terminates a couple's union and sets terms regarding property and child custody orders. 
California laws allow for a no-fault divorce, meaning one spouse can file for divorce without proving any wrongdoing from the other spouse. The spouse initiating the separation can file for divorce at their local San Diego Superior Court location.
Divorce Without A Lawyer in San Diego, CA
Before you pursue the normal San Diego divorce process, as laid out below, it's important to know there are newer, more cost effective, time saving solutions through online divorce companies like BlissDivorce.
Unlike the most online divorce solutions which requires filing all of your paperwork in manually, involving mediators, and the continuous need to communicate and coordinate with your spouse, BlissDivorce allows you to complete your entire divorce without a lawyer in San Diego seamlessly. This process will reduce your divorce process time by hundreds of hours and tens of thousands of dollars in attorney fees.
San Diego Divorce Requirements
If the above solution seems to not be a good fit and you need direct, in-person legal help, the following information will help guide you through the process.
Before a couple can divorce in San Diego, the spouses must meet California's residency requirements.
Under the California Family Code Section 2320, to be able to file for divorce, one or both spouses are required to be a resident of California for at least six months before filing.
Also, at least one spouse must be a resident of the county where they file for divorce for at least three months. If the couple fails to meet the requirements, they must put off filing for a divorce until they do. In the meantime, the couple can consider legal separation. 
For LGBT couples, they can either meet the above residency requirements or they can file for divorce if they were married in California and now live in a state that does not let them get divorced.
Some clients may prefer a legal separation action if the parties desire to end the relationship but opt not to divorce for personal, religious, or health reasons. As a result of the legal separation, the parties are no longer gaining assets or incurring debts together. However, they are still legally married to one another and cannot marry someone else.
According to California law, a divorce cannot be finalized until at least six months after the divorce papers have been served.
Cost of San Diego Divorce
The cost of divorce in San Diego depends on several factors, including the case's complexity, the length of the process, and whether the divorce process goes through litigation or divorce mediation. 
An amicable divorce will cost significantly less than a high-conflict one. Other factors impacting the cost are custody issues, joint business or professional practices, and the number of shared assets.
On average, divorce costs in San Diego County range from $5,000 to $25,000 and over. Due to the high cost of divorce, spouses must be careful when creating their agreement. Once the divorce is done, they will need to live with the decisions made for years. 
In the case of disagreements down the road, issues surrounding custody agreements, child support, and alimony will require approval by the court. So they are difficult to change once they are approved as part of your divorce settlement. The spouses must know their rights to avoid being manipulated into signing an unfair agreement.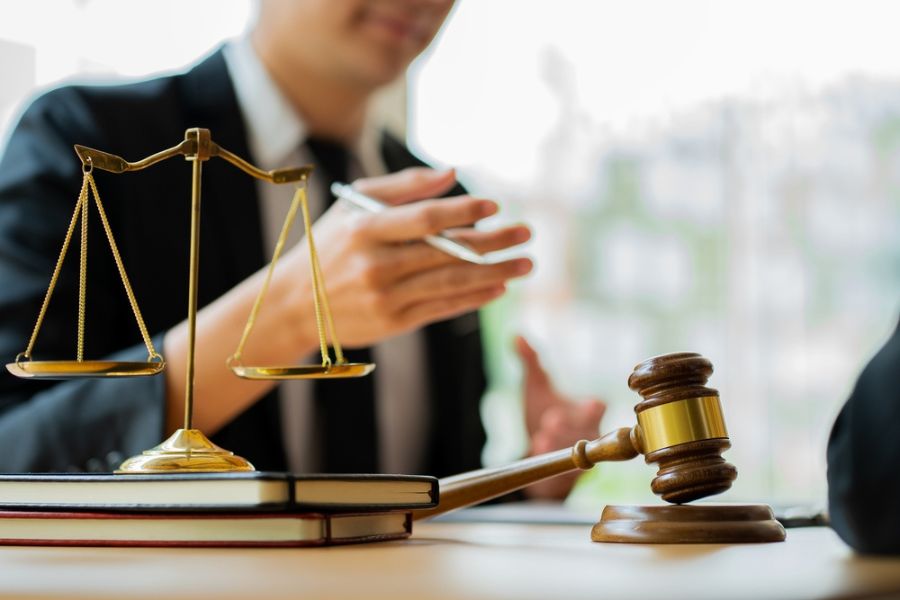 Source: shutterstock.com / Photo Contributor: Kritsanai Chaemcharindamr
San Diego Divorce Filing Costs
Once the spouse filing for divorce confirms eligibility, they can file the appropriate documentation with the San Diego County Superior Court. The initial filing fee in San Diego and all of California is between $435 and $450. Any other motions will require an additional fee. This excludes the divorce attorney charges.
As per the California Courts website filing process is complicated and involved the following:
First, fill out the divorce paperwork for a petition for divorce. The spouse seeking the divorce pays the filing fee at this point.

Then, file the petition with the clerk at your local courthouse.

Once the petition is approved by the court, serve your spouse with a Summons and copy of the petition.

The second spouse must file a Response with the court within 30 days. The responding spouse also has to pay a filing fee.ile a Declaration of Assets (a form with information on the each party's assets and debts).

File a Declaration of Income and Expenses  (a form with information on the each party's income and expenses).

Fill out and file  a Judgment of Dissolution of Marriage (the detaileddocument to officially dissolve the couple's marriage and define terms of the divorce agreement). Often a Marital Separation Agreement is also filed.
Types of Divorces in San Diego
The spouse seeking a divorce lawyer San Diego should know that the attorneys handle various types of divorce cases like the following: 
Uncontested divorce 

Contested divorce

First-to-file

Same-sex divorce

Military divorce 
Divorce Attorney San Diego: Making the Right Choice
When a spouse is hiring a divorce lawyer to lead their divorce case, it is crucial to hire one who will work to protect their best interests. The best divorce lawyers have a long track record, stellar reputation, and experience in cases similar to their new clients. 
Those seeking a divorce lawyer can also easily check that the attorney they are considering is a licensed professional. You can contact the California state bar association for a referral to divorce lawyers in your area.
Some divorce lawyers will give a free initial consultation, but some charge even for an initial consult.  With an initial consultation, the spouse hiring a lawyer can see if the firm is the right fit for them. 
Hiring divorce lawyers will help the spouses understand their divorce procedure and avoid getting unfair treatment during the divorce process. Another approach is to use an online divorce service like BlissDivorce that guides you through process and allows you to resolve disagreements without divorce lawyers involved.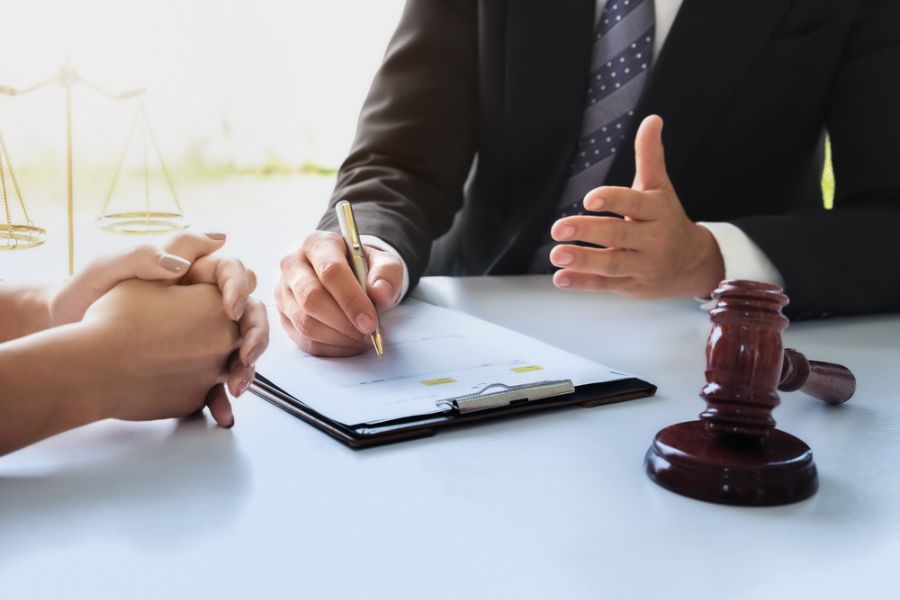 Source: shutterstock.com / Photo Contributor: Jirapong Manustrong
Property Division in Divorce
Couples have two types of property – separate and community.
Separate property is the assets and debts the spouses owned before the marriage, received through inheritance or gifts, or obtained after what's called the date of separation. The date of separation is the date one spouse mentioned to the other their intent to get divorced and started to act in accordance with that intent. On the other hand, community property is assets and debts acquired during the marriage, as long as they were not inherited or gifted to just one spouse.
It is important to remember that spouses are entitled to half of the community property in a divorce. Factors like infidelity will not impact jointly owned assets being split in half, as California is a no-fault state. 
Some examples of community property include income, homes, cars, bank accounts, investment accounts, pension benefits, and company interests, in which each spouse has a 50% interest. The community property will not be split only if the couple has a prenuptial or postnuptial agreement that states otherwise. Sometimes pre- or postnup agreements can be challenged in court.
Many divorcing spouses find it frustrating to divide property during the divorce process. This processis frequently to blame for the length of the divorce procedure. Divorce lawyers will help divide assets and debts fairly, but sometimes the lawyers themselves create conflict by suggesting assets and debts for spouses to fight over. Keep an eye out for this.
Things to Discuss With a Divorce Lawyer
While speaking with a divorce attorney in San Diego, the spouse must discuss the following issues surrounding the divorce case:
Details about the money (assets, debts, income, etc.)

Specifics of your marriage

The intended result of the divorce process

Any potential concerns relating to child support or custody

The couple has several options: hire opposing attorneys, collaborative divorce, mediation and online divorce service

The cost of getting a divorce

Any further pertinent problems that might come up during the divorce procedure
Divorce Attorney San Diego: Costs
The divorce process can be expensive, especially in challenging cases. Most San Diego divorce attorneys charge per hour, requiring an upfront retainer. 
When spouses search for a divorce lawyer in San Diego, they should discuss the costs upfront. Reputable divorce lawyers will provide their potential clients with the expected costs throughout the divorce process. 
For divorce attorneys who charge per hour, the cost ranges from $100 to $650 in San Diego County. Generally, the minimum retainer fee charged by San Diego attorneys to start the divorce process is $5,000 to $10,000. 
If the couple is going through a complex divorce, the spouses should expect the retainer to get higher.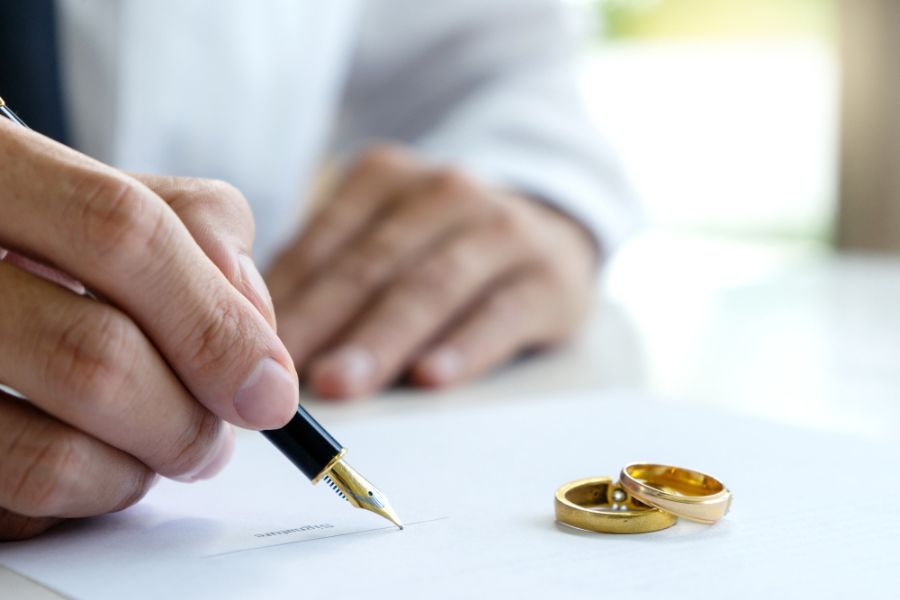 Source: shutterstock.com / Photo Contributor: sabthai
Mediation or a Divorce Lawyer 
Most couples find divorce mediation an easier way to reach an agreement fair to both parties. Mediation entails meeting with an impartial third party, or mediator, who can assist the couple in identifying points of agreement and moving toward resolutions of any disagreements they might have.
With mediation, the couple can choose how their divorce proceeds. The final decisions are in the hands of the couple and not decided in the courts by a judge. For a successful mediation, both spouses must be amenable to compromise and willing to work through their issues. 
Divorce mediation leads to an amicable divorce that will cost less than litigation. While mediation is preferable, it will not work for couples with insurmountable obstacles. In this case, the best action is for the spouses to hire divorce attorneys to protect their rights. 
Reasons for hiring a divorce attorney:
Contested custody case

Contested divorce 

Child support in dispute

Alimony
Uncontested Divorce 
When possible it is in both parties' interests to do an uncontested divorce. This is when you reach a full agreement without going to court. Both spouses need to sign the agreement and it is submitted to the court for approval.
This can be done by having your lawyers negotiate back and forth to reach an agreement between you and your spouse. Alternatively, you can hire a mediator to work out an agreement. In either case it still takes a lot of time and money to reach an agreement. But it's less time consuming and less costly than having to go to trial. You can also save time and money by using online service with built in dispute mediation, like BlissDivorce, to handle your uncontested divorce.
Once the agreement is reached, you or your divorce lawyers, must submit a judgment detailing your agreement to the San Diego County Superior Court, along with all necessary paperwork, and a filing fee.
An even simpler version of uncontested divorce is called Summary Dissolution. You're eligible for a Summary Dissolution if you meet the following criteria:
Married less than five years

No children

You own no real estate

Less than $47,000 in joint assets

Less than $6,000 in joint debt

Neither of you have separate assets of more than $47,000 in separate assets
If you qualify for Summary Dissolution in San Diego the paperwork is simpler and costs are less. You may even be able to handle the case and take care of all the documentation without hiring a San Diego divorce lawyer.
But even the simpler Summary Dissolution paperwork can be tricky and you need to reach a full agreement on division of your limited joint assets and debt (community property). So some couples still hire divorce attorneys or use an online service like BlissDivorce to do a Summary Dissolution.
Contested Divorce 
There may be some matters the spouses disagree on when getting a divorce and cannot reach an agreement. This is known as a contested divorce in San Diego and the entire state of California.
The entire process becomes more complicated when a couple cannot come to terms with the issues surrounding their divorce. As a result, the couple will need to settle matters in a courtroom before a divorce judge. The judge will decide and dictate terms for issues like child custody, spousal support and property distribution.
The judge may issue a court-mandated mediation for the couple to hash out their issues. If mediation does not work for the couple, the judge will decide on all matters surrounding the divorce process.
The San Diego divorce process during a contested divorce is the most expensive, complicated, and drawn out. It also is the most rigid and, in some cases, uncertain. In general, all community property will be split 50/50 by a judge. Even a San Diego divorce attorney will have a hard time avoiding this. So you lose the chance to trade-off one spouse getting one asset in exchange for the other spouse getting something else. Everything will probably need to be sold and split 50/50.
What's uncertain with a judge are issues like child custody and spousal support. It is very hard to predict how a judge will rule, even if you're represented by a divorce lawyer. When it comes to spousal support a judge must take into account 10-12 considerations and can make whatever ruling she or he feels is reasonable. So it is always in your best interest to try to work out a settlement you can both live with instead of going to court and leaving it to a judge.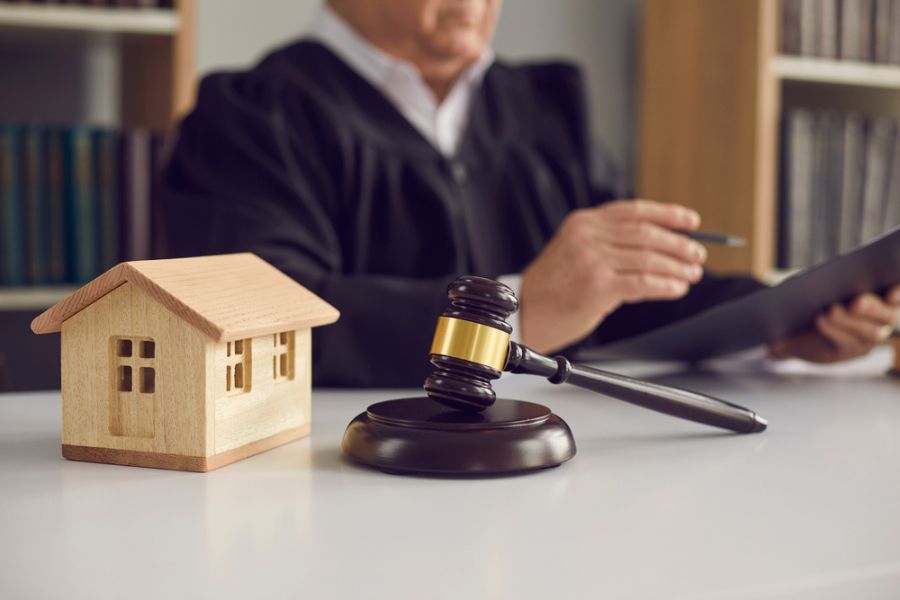 Source: shutterstock.com / Photo Contributor: Studio Romantic
Costs of Contested Divorce in San Diego
Due to the complexities involved in contested divorce cases, expert testimony and evaluations are often needed. Acquiring the services of divorce experts can cost each spouse a lot. The services of divorce experts in San Diego County generally can range from hundreds to thousands of dollars. 
The following fees are estimates of certain expert services the spouses may need. Still, they can be higher depending on the expert. 
Custodial evaluation – $2,500 to $7,000

Minor's counsel – $2,000 to $5,000

Vocational evaluation – around $1,500

Forensic accountant – $5,000 

Personal property appraiser – $100 and over per hour

Home appraiser – around $350 

I.T. expert for data recovery and discovery – $75 and over per hour

Private investigator – $300 to $3,500

Court reporters and transcripts – $0 to $2,500

Process server – $75 to $400

Accountant or financial planner – $60 and over per hour 

Divorce mediator – $150 and over per hour
Child Custody 
While families are married, spouses share the financial responsibility of caring for the children. The decision to divorce by those parents can cause a lot of changes to occur that will disrupt the lives of the children involved.
Child-related divorces must be handled with the utmost care, especially when discussing custody. Couples must put preferences aside and decide what is in the children's best interests. Custody battles are one of the main reasons for drawn-out divorce processes. 
According to the California Courts website, spouses must have a parenting plan regarding child custody. If the couple cannot agree, the courts in San Diego dictate the terms of your parenting agreement. 
Legal custody refers to making important decisions regarding health care, education, etc. Physical custody refers to where the child lives. In general the court favors joint custody of some form, even if the children spend more time with one spouse than the other. The most common physical custody or living arrangements are 50/50 or 60/40 time split.
Child Support 
Based on the children's ages, child support is the most significant and longest expense spouses face after divorce. Child support is a court-ordered payment for the care and maintenance of minor children when couples divorce.
In general child support in San Diego and throughout California is not optional. The state puts the interests of children first and requires parents to pay child support according to the state formula. This makes sure children's financial needs are taken care of.
Child support is calculated based on the following factors:
How much time the child spends with each parent

Each spouse's income

Potential tax deductions

Level of need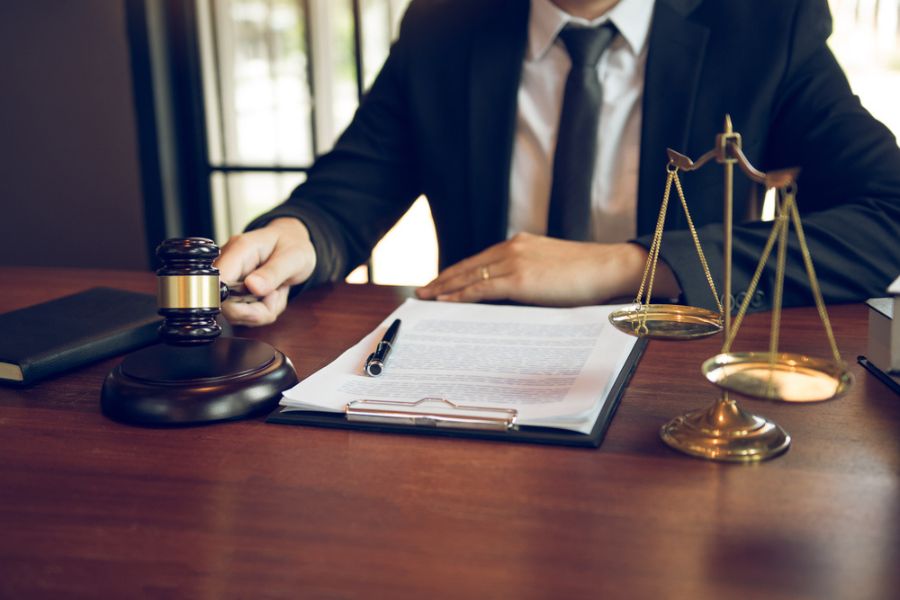 Source: shutterstock.com / Photo Contributor: wutzkohphoto
Alimony
Alimony or spousal support is court-ordered continuous payments made for financially dependent spouses after a divorce. Spousal support is most often an essential factor in agreements in divorce proceedings between spouses with significant earnings gaps. 
The courts order spousal support to help the dependent spouse improve their financial footing following the divorce. Alimony is considered after dividing property and debts to bridge the potential financial imbalance.
Spousal support laws vary based on state laws, and in California, there is temporary and permanent spousal support. 
When the courts calculate the spousal support payments, they take into consideration the following: 
Duration of the marriage 

Job skills 

Education level

Level of need

Age 

Earning potential of both parties

Health issues 

The living standard 

Child-care responsibilities

Ability to pay
Temporary Alimony 
The courts order temporary alimony as financial support for a limited time. Temporary spousal support payments are made to ensure the financial stability of the lower-earning spouse during the divorce process. 
With temporary spousal support, the court ensures the lower-earning spouse does not incur a difficult financial impact during the divorce process.
Upon the finalization of the divorce, the payments stop unless the court awards permanent spousal support. 
Permanent Alimony 
Unlike temporary spousal support, which ends with the dissolution of the marriage, permanent alimony continues as financial support for one spouse on a long-term basis.
However, despite the moniker "permanent", this type of alimony is not indefinite in every or even most cases. For example, for marriages that lasted less than ten years, spousal support is usually limited to half the length of the marriage. Also, there is often a provision in the divorce agreement to reduce the amount of spousal support over time until payments are terminated. These are important considerations to discuss with your San Diego divorce attorney.
Permanent spousal support becomes a factor in marriages that have lasted longer than ten years. In divorce proceedings involving long-term marriages, the court can order permanent spousal support until the death of the receiving party, they remarry, or the court comes up with a different ruling. In addition, permanent spousal support can continue indefinitely in cases where one spouse has a disability or is unable to work. 
A main intention of permanent spousal support is for both parties to continue and maintain the same lifestyle they had during the marriage.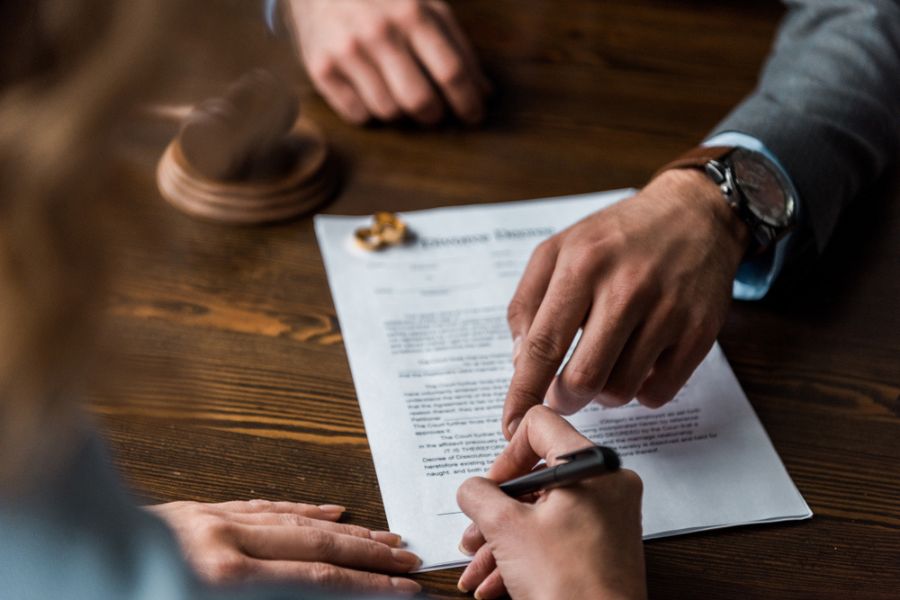 Source: shutterstock.com / Photo Contributor: LightField Studios
San Diego Divorce Lawyers
Denise earned her law degree in London, England before making her way to San Diego, CA and has been practicing family law in Southern California since 2002.
For more than 30 years, Roy and his family law practice have been helping families in the San Diego area and is the only Super Lawyer that has been granted this title every year since 2019.
Judith has an exceptional track record as a divorce mediator in San Diego, California and has a unique style of mediation that allows her clients to reach dispute resolutions fluidly.