The Divorce Process in San Francisco, California
Getting a divorce in San Francisco can be an overwhelming and lengthy process. It generally takes over a year, especially if you're working with a divorce lawyer.
IMPORTANT: Did you know you can divorce without a lawyer and save $20,000+? Learn more here.
Filing a divorce petition
The divorce petition is a document that has to be filed for the divorce process to get started. If you are the one who is filing the divorce, you will take the side of the petitioner. Your spouse who will be the one receiving the petition will be the respondent.
To file the petition, you will have to fill out some personal information about you and your spouse in the document. Such information includes the area of residence and the date of getting your marriage certificate.
You won't need to give a reason for the divorce because California is a no-fault state.
Once the court approves your divorce petition in San Francisco, you need to serve a document called the summons on your spouse. You can serve the summons by mailing it or by having someone deliver it in person. You can't give the summons to your spouse yourself.
If you've hired a San Francisco lawyer, they will handle all this for you. But watch out, they will charge you for every minute of their time.
Petition Response & Negotiations
After the respondent gets the divorce petition, they have 30 days to sign it and file a response with the court. Even if the decision to get a divorce is not mutual, the divorce laws in San Francisco let the petitioner carry out the process without the need for their spouse to agree. You can't be forced to stay in a marriage if you don't want to.
The best solution during this stage is for the respondent to start negotiating with the petitioner. When the two sides are open for negotiations on their terms, they are able to avoid numerous expensive court hearings. This method is referred to as an uncontested divorce, and it is very common in San Francisco. This process can be done by each side hiring a San Francisco divorce lawyer.
Even though an uncontested divorce avoids court hearings, the process can be time consuming and expensive. The lawyers for each side fight things out and there can be a lot of conflict over opposing proposals. Many people in San Francisco are looking for less expensive, lower conflict alternatives to divorce lawyers, like mediation of online divorce sites.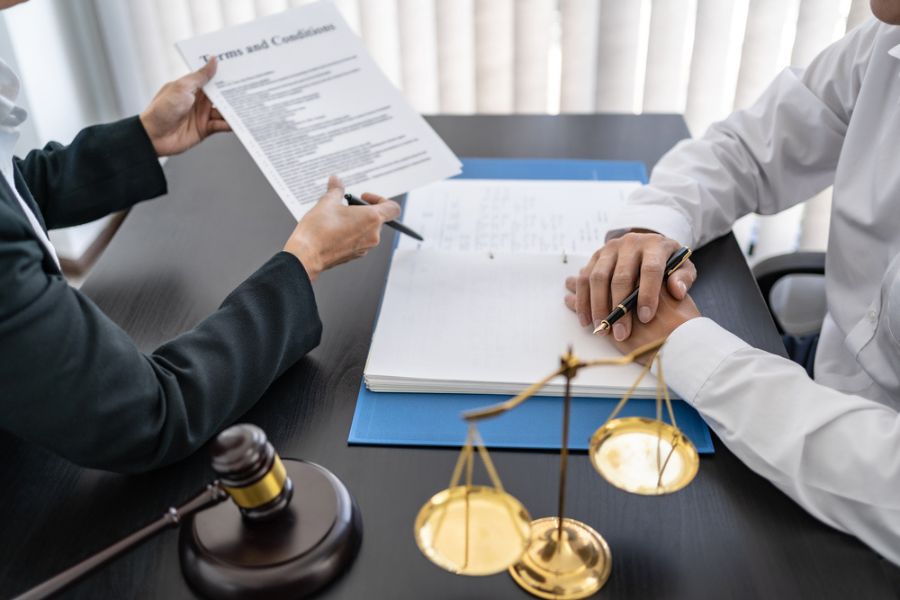 Source: shutterstock.com / Photo Contributor: Oakland Images
Agreeing to Child Custody and Parenting Plan
What makes divorce even more complicated than it already is can be the battle for child custody. Custody can be taken care of as part of the divorce process.
There are a number of decisions to be made about child custody, including:
What percentage of the time will children live with each parent (this is called physical custody)
How will you make decisions about health, education and other child welfare issues (this is legal custody)
Courts in San Francisco and California always look at what's in the best interest of the children. In general they favor joint custody arrangements, but sole custody can be granted to one parent if it is clearly in the children's interest. When there is not joint custody the non-custodial parent will usually be granted visitation rights, which can be supervised or unsupervised.
A child custody agreement in San Francisco can be documented using California court forms. But the forms are complicated and it's difficult to reach an agreement, so many couples hire San Francisco divorce lawyers to prepare a child custody agreement.
Even with lawyers involved the process of negotiating this agreement can be emotional. It is often long and drawn out and lawyer fees can run high. Some couple seek to save money and reduce conflict by hiring a mediator or using on online divorce sight instead of hiring a San Francisco divorce lawyer.
Financial Disclosures
Many people are surprised that as part of the process of getting a San Francisco divorce you have to disclose all your assets and debts to your spouse. This includes community property that was acquired during the marriage and separate property that was acquired before the marriage or by gift or inheritance.
It is very important to make these disclosures accurately and fully because you put your assets at risk if you don't. Anything you fail to disclose is likely to be awarded by a judge to your spouse. This includes separate property–if you fail to disclose it you might lose it.
Financial disclosures in San Francisco are made on complicated forms provided by the courts. You also need to provide your spouse copies of account statements, tax returns and other documents proving your disclosures are correct.
Because this is so complicated many people hire San Francisco divorce attorneys to help with the disclosure process. But more and more people are turning to alternatives, like divorce coaches or online sites that automate the process and make it much easier.
Court trial
If you reach a full agreement you can file your divorce settlement with the court and avoid a trial. However, if you can't reach an agreement by working with your San Francisco divorce lawyer, mediator or online resource, a  court trial is the final step for finalizing the divorce. You will be faced with your spouse, and all of the evidence will be presented in court by the divorce attorneys. The judge makes the final decision on division of assets, spousal support, child custody and who will have to pay for child support.
How Long Does a Divorce Process Take in San Francisco?
When two spouses decide to get a divorce, they usually wish for the process to end as quickly as possible so they can move on with their lives. Unfortunately, the process of hiring divorce lawyers and negotiating a full agreement can be a long, drawn out process. It usually takes more than a year, as lawyers go back and forth presenting competing proposals. There also tends to be long delays between when proposals are made and responses received.
San Francisco is the tech capital of the world, with busy people looking for tech-enabled solutions. More and more people are moving away from divorce lawyers and turning to alternatives like mediators and online digital mediation sites.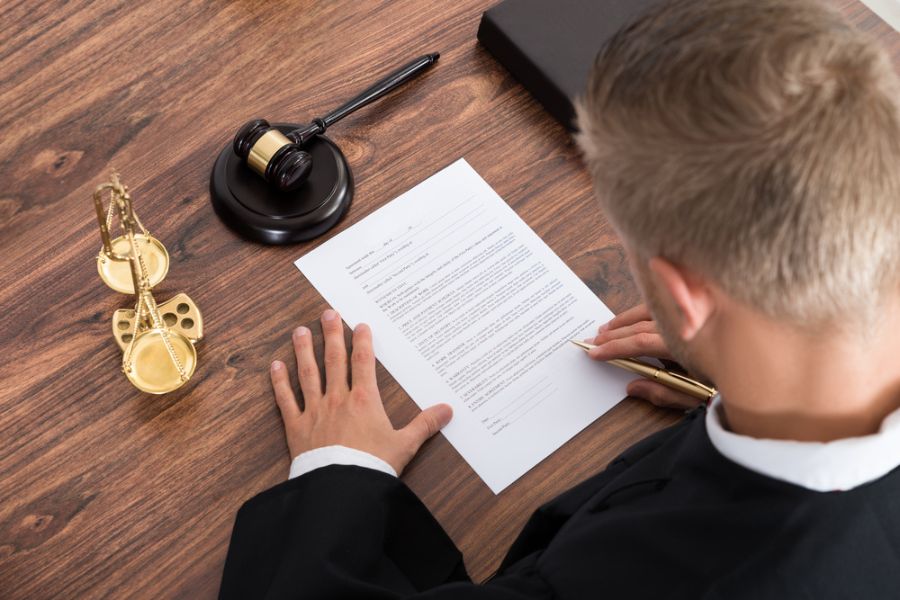 Source: shutterstock.com / Photo Contributor: Andrey_Popov
The six-month waiting period
One more thing to keep in mind is that in San Francisco, California, divorce cannot be finalized until six months after the divorce petition has been filed.
Waiting for six months to get divorced is mandatory in San Francisco. The day on which the divorce papers are served on the respondent is the start of the six-month waiting period. The divorce is not considered legal until the end of the waiting period. However, all assets can be divided and all terms of the divorce and child custody agreement can be put in place. The only thing spouses are prohibited from doing before the end of the waiting period is remarrying.
However, couples are not required  to live separately during this six-month waiting period. Some people live together during the divorce proceedings for the sake of their children.
During the six-month waiting period, some spouses may decide to reconcile. In that case, they will be required to file paperwork to the court. After that, the court will dismiss the pending marriage termination.
Possible reasons for delay
There are reasons why it is very common for a divorce to become lengthy and exhausting, causing the process to last even longer than six months:
Problems with document accuracy
The documents filed that are connected with the financial statements of the spouses, the schedule of debts and property are reviewed by the court. If some inaccuracies are found within the documents, filing new ones and going over them again will extend the duration of the divorce process.
Issues with the property division
The most common reason why a divorce process can be prolonged is unsettled property division. This means that even after filing all of the paperwork and agreeing to proceed with the divorce, the two spouses are not able to equally divide their joint property.
Unsettled child support requirements
One of the spouses may intentionally want to delay the divorce because they are not ready to pay for child support. This will cause the divorce process to last more than six months, with the other spouse being unable to remarry.
How Much Does It Cost to Get a Divorce in San Francisco?
The cost of divorce in California can be much higher in comparison to other states. The reason for this is the higher cost of living in this state, which also applies to cities such as San Francisco. Multiple factors contribute to the cost of divorce in this area.
Depending on whether you decide to hire a divorce attorney or skip the frequent trips to the court, the price range can vary. In addition, having children and paying for alimony can also affect the cost of divorce in San Francisco.
The average cost of divorce in California can also depend on attorney fees. Divorce attorneys have an hourly rate and usually require an up-front retainer of $5-10K. Paying for a San Francisco divorce lawyer to represent you in court is what adds to the cost of divorce and makes it pricey.
A San Francisco divorce lawyer is hired to advise one of the spouses on which documents they need to file and what requirements they need to demand from the other spouse. They are also here to educate their clients on how the divorce laws work and to whom they apply in this state.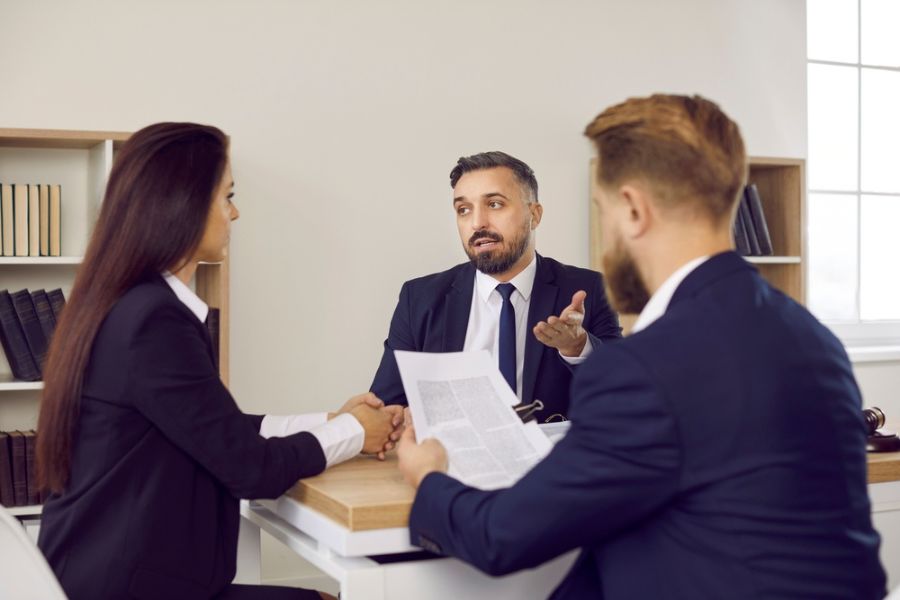 Source: shutterstock.com / Photo Contributor: Studio Romantic
With children
When the couple filing for divorce has children, one of them will be required to pay for child support. This causes the divorce to cost more for one of the spouses.
Without children
If the couple doesn't have any children, they will pay an equal amount of money for the divorce proceedings and the services provided by their divorce lawyers.
Instead of hiring a divorce attorney, some people choose to rely on advice given by divorce facilitators, often called mediators. These individuals are experienced and skilled in divorce negotiation, so a divorce attorney doesn't have to be present during the consultations.
If both spouses agree to resolve their issues in a civil way, without the need to visit the court to schedule multiple hearings, then they are able to collaborate. This option is cost-effective because, in this way, the divorce will be finalized without any problems.
Do I Need a Divorce Lawyer?
A San Francisco divorce lawyer usually charges for a one-on-one consultation. After meeting with the divorce attorney, it is the client's decision whether they will hire them or not. However, some divorce lawyers are not up-front about the money they charge for their service.
If one of the spouses decides to hire a lawyer, the other one will also usually consult with another divorce attorney. Paying for two divorce lawyers will be very costly for both of the spouses, and the process will last for a long time.
This is the reason why many people have started to search for other, more cost-effective options that don't include spending as much money for a divorce. Nowadays, there is an option of choosing one mediator to advise the couple and create their joint divorce agreement.
Online divorce services
Visiting an online divorce service is a great way of saving money and time. While hiring a mediator may cost you almost the same amount of money as paying for a divorce lawyer, online divorce mediation is a faster and less conflict-based process.
Pricing
On online websites that offer divorce mediation services, you will be given the option of applying by yourself or together with your spouse. Then, you will be assigned a mediator who charges an hourly rate for helping you create the divorce settlement and offering you support.
The mediators are able to fix a price for their service, excluding the fees.
Mediators
Kimberly Sullivan is a divorce mediator who focuses on developing proper communication techniques between two spouses. In this way, she manages to help them focus on creating a divorce settlement on their own terms without getting into a heated conflict.
Sullivan is also a divorce attorney with many years of experience in dealing with divorce disputes. Her goal as a divorce mediator is to make sure that the needs of both spouses are met in a cultured manner.
Hourly rate: $275
A very skilled mediator in preparing all of the necessary paperwork for divorce is Judith Weigle. She is a very compassionate individual who is able to provide emotional support for the soon-to-be-divorced couple.
With more than ten years of experience as a divorce mediator and consultant, Weigle is also able to help spouses settle on a child custody agreement. She always encourages couples going through a divorce to negotiate demands among themselves to reach mediation.
Hourly rate: $275
With a lot of knowledge about family laws and how they apply to individual divorce settlements, Mehernaz Farsi is one of the best mediators you can hire. She is able to handle all divorce proceedings and provide legal advice to the couple.
Farsi possesses sharp skills for dealing with conflict between two partners who decide to separate legally. Her ability to help the spouses figure out the necessary steps they need to take during the divorce process is truly remarkable.
Hourly rate: $275
What if we are not able to reach a mutual agreement?
Sometimes, regardless of how good the mediators are and what useful tips they provide, certain couples are not able to mutually agree on every aspect of their divorce. In this case, the best option is to hire separate divorce attorneys.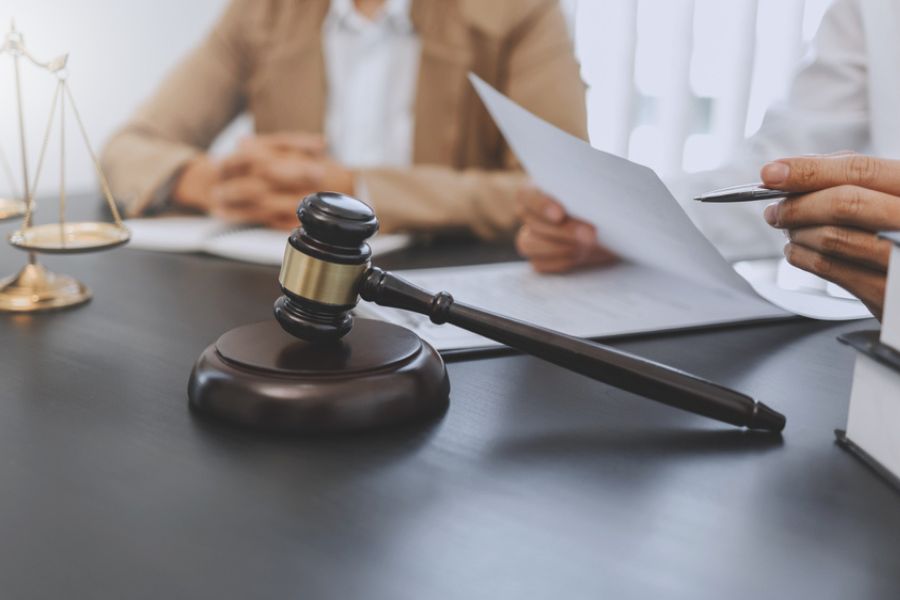 Source: shutterstock.com / Photo Contributor: mojo cp
Divorce Without A Lawyer In San Francisco
As mentioned above, an online divorce without a lawyer in San Francisco (or anywhere else for that matter) will be your most streamlined solution. Unfortunately, most online divorce platforms require you to do all the work and still involve extensive interaction with your spouse.
However, with the emergence of platforms like BlissDivorce, you can divorce without a lawyer in San Francisco online and without the hassle of filing paperwork in person, mediators, or even communicating with your spouse. This process is by far the most effective in saving you hundreds of hours in time and tens of thousands of dollars in additional unnecessary spend.
Best Divorce Lawyers & Services in San Francisco
If the above option seems to not fit your situation, it may be best to hire a divorce attorney in San Francisco. A San Francisco divorce lawyer will help you navigate all of the necessary aspects of divorce and the requirements that have to be met in order to successfully finalize divorce proceedings.
Divorce attorneys and services in San Francisco offer support and help for people who want to file for a divorce. A divorce lawyer will negotiate the best demands for their clients, such as winning a child custody battle.
With almost thirty years of experience as a divorce lawyer, David Fink and his associates are dedicated to helping their clients professionally. Their focus is on dealing with divorce disputes and making sure that their client is secured with the best outcome.
Fink Family Law
Expertise
David Fink specializes in reducing the stress of marital conflict by offering support for his clients. He also makes sure that child custody, alimony payments, and asset distribution are always in favor of his client.
Achievements
This San Francisco divorce lawyer possesses advanced knowledge and skills when it comes to legal divorce procedures. For this reason, Fink works together with a divorce mediator to secure an even better settlement for their clients.
Additional information
Location
Fink Family Law
Contact
Tel: 510-466-6630

Email: katyteam@adrservices.com
North Star Mediaion
The North Star Mediation has a team of experienced divorce attorneys that can help clients deal with family law issues. The founder of this law firm, Meghan Long is known as a tender-hearted and understanding divorce attorney providing legal advice for her clients.
Expertise
Resolving complex divorce cases is the main area of expertise of North Star Mediation. Their experienced divorce lawyers are able to help the clients in dealing with difficult matters such as child custody and serving as their representatives in court.
Services
Apart from offering divorce services, this law organization also has accustomed plans for dealing with other family issues. Some of them include domestic violence, mediation, as well as family laws that apply to members of the LGBTQ+ community.
Additional information
Nachlis, Cohade, Lopez-Whitaker, LLP. 
One of the most well-known divorce services in San Francisco is the Nachlis, Cohade, Lopez-Whitaker, LLP. Natalia Lopez-Whitaker is one of the partners of the company. She coaches young attorneys to deal with family matters such as divorce and domestic disputes.
Expertise
The divorce lawyers working at this law firm have handled complicated cases involving complicated custody matters and lengthy marital settlements. They are also skilled in providing their clients with the necessary knowledge of how to handle their finances post-divorce.
Practice areas
Apart from mainly practicing family law in connection with a divorce separation, this law group also expands to additional practice areas. Handling paternity cases, parental relocation, and child abduction are only some of the aspects in which they can help parents and their children.
Additional information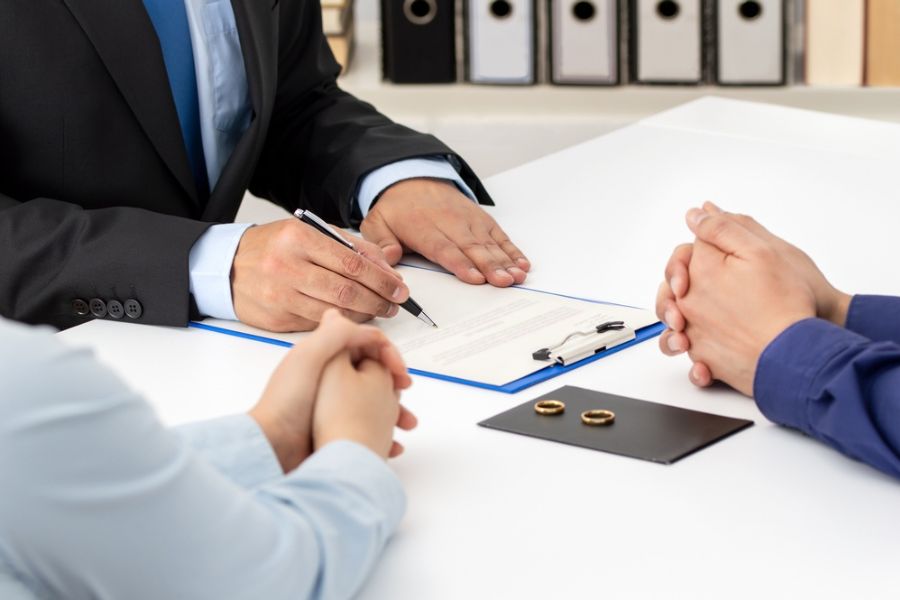 Source: shutterstock.com / Photo Contributor: cunaplus
What Is a Divorce Summary Dissolution in San Francisco?
Hiring a divorce attorney in San Francisco can be avoided with either a divorce mediation or a collaborative divorce. In addition, there is another way of getting a divorce without a lawyer in San Francisco, and that is through a divorce summary dissolution.
This process involves less time and money spent to get a divorce, and it also minimizes the amount of paperwork that needs to be filed. However, there are some terms and conditions that need to be followed in order for the couple to be qualified for a summary dissolution.
The rules include that the couple has been married for no more than five years and that they don't have any children together. Furthermore, they shouldn't possess joint assets of more than $47K or have joint debts of more than $6K.. On top of that, they have to make a mutual agreement on property division.