Divorce is the biggest break up one will experience in their lifetime. According to the Holmes-Rahe Life Stress Scale, divorce is ranked the most stressful event in one's life, only second to the death of a spouse. It isn't surprising that just the mention of divorce stirs up feelings of anxiety and stress. Is it possible to have a smooth and healthy divorce vs. a battle that leads to the destruction of all members of the family?
In this interview with Scott Seidewitz, CEO of BlissDivorce®, a Silicon Valley-based legal tech startup, he discusses how the firm's do-it-yourself online divorce platform is the solution to help couples have a smooth and healthy divorce. He talks about how his company is helping couples reach a full divorce agreement without the high cost, conflict and stress of the traditional divorce system.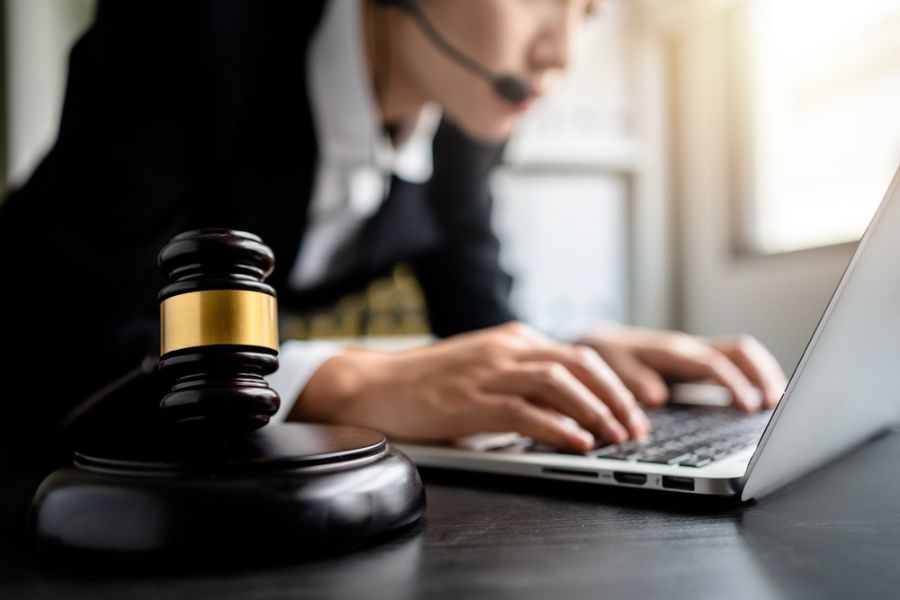 Source: shutterstock.com / Photo Contributor: Gumbariya
Tell us about your background and how BlissDivorce came about?
For the 20 years before I became CEO of BlissDivorce, I was a consultant to large technology and pharmaceutical companies like Intel®, Intuit®, GoDaddy®, Merck® and Amgen®. I would work with them on understanding their customers, developing growth strategies, bringing new products to market, or repositioning existing products for success. One of my clients was actually LegalZoom®.
I worked with their C-level team and very closely with their Chief Marketing Officer (CMO), Sheila Tan, to help them accelerate growth as they were moving towards an IPO. The one market I saw LegalZoom could not figure out was divorce, and the reason was because LegalZoom is a legal documentation company. But the problem in divorce is not documentation, it is helping two people under very trying, emotionally traumatic circumstances reach an agreement. Sheila Tan and I, who I've worked with for over a decade, both thought that if we could figure out a way to get couples to reach agreement using technology, instead of attorneys, we could disrupt the divorce market. That's eventually what we did by co-founding BlissDivorce.
How does BlissDivorce differ from other online divorce platforms?
All other online divorce platforms are really focused on helping couples prepare the documentation for the divorce. There might be some components of helping couples reach an agreement, but this is generally achieved by bringing in experts, mediators or private judges, so that other people can help them settle their disputes. The BlissDivorce point of differentiation is that we've developed what we call "Relational Dispute Resolution™ technology" that allows couples, without having other people involved, actually work out their disagreements in a contested divorce.
Our platform is geared toward situations that are both contentious and non-contentious marital separations, including complex disagreements where they would otherwise have to go to an attorney to work things out. Our Relational Dispute Resolution tools are able to help these couples resolve their disputes without bringing in an expensive outside third party.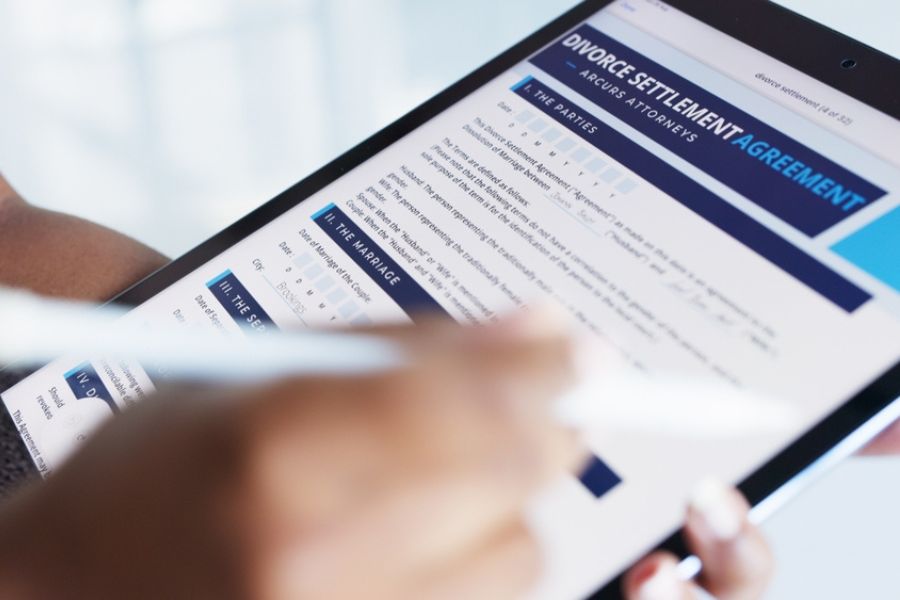 Source: shutterstock.com / Photo Contributor: PeopleImages.com – Yuri A
What is unique about your dispute resolution technology?
Online dispute resolution is an effective existing technology. 90% of the disputes between buyers and sellers on eBay, for example, are resolved through their online dispute resolution system. While they are effective, and have solved disputes of up to $6 million dollars, they are focused on monetary or financial disputes. These systems cannot be used for the "relational" disputes that are certain to arise in the divorce process.
BlissDivorce is uniquely designed to help couples resolve these emotionally charged disputes using our Relational Dispute Resolution™ technology. BlissDivorce's platform can not only handle highly-charged disagreements like child custody or division of the family home, but is also designed to help couples resolve personal disagreements, like what faith or extracurricular activities the children will participate in.
Why would a consumer choose BlissDivorce over hiring a divorce attorney?
Number one, you can go to an attorney and may need to pay an upfront retainer of $5,000 to $10,000. The average attorney fees for divorce run somewhere around $20,000 to $30,000. BlissDivorce charges $3,999, and there is no risk because we guarantee 100% satisfaction.
Secondly, BlissDivorce saves a lot of time compared to attorneys. While it can vary based on the number of conflicts involved, divorce with attorneys typically takes 12-15 months. The BlissDivorce process averages 2.5 to 3.5 months, so there is an enormous time savings.
I think the most important reason for couples to choose BlissDivorce over hiring an attorney is because there is much less conflict. Whenever you have two opposing attorneys, the probability of conflict will increase. I don't blame the divorce attorneys at all, it is just the way the system is set up.
We spoke with couples and learned that anytime you have experts advocating for only one side or the other, more conflict is inevitable. One couple who came to us had been working with separate attorneys and each spouse had spent over $12,000 and still had not come to a settlement. The wife came to us and said, "We keep finding new things to fight over but we're not resolving any of our existing disagreements". They came to our platform and were actually able to work things out. The priority for BlissDivorce is to help families to navigate and get through a difficult process with less pain and avoid financial devastation.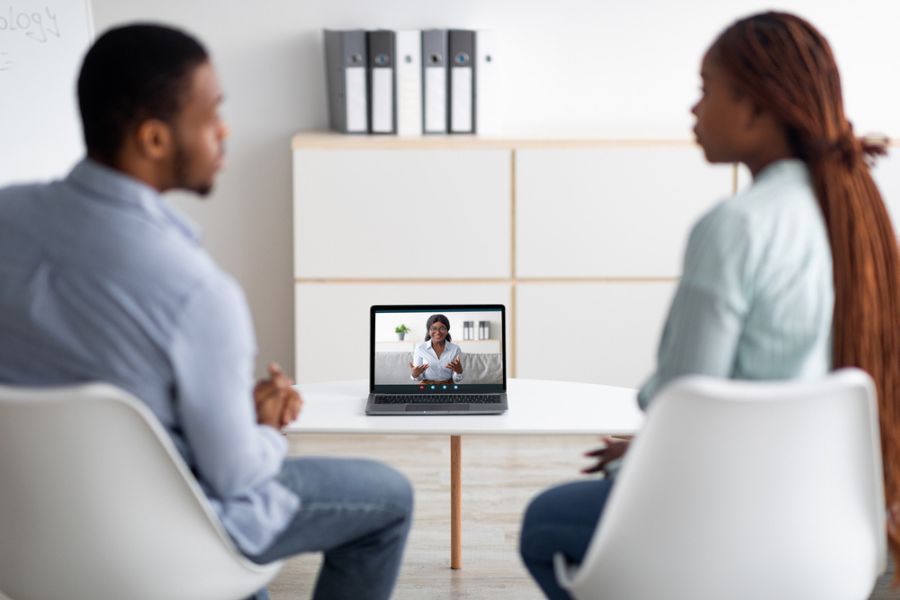 Source: shutterstock.com / Photo Contributor: Prostock-studio
How have attorneys reacted to BlissDivorce?
It's been really interesting, we have attorneys on our founding team as advisors. One of our founders is Randy Kessler, a past chair of the Family Law Section of the American Bar Association. He's a prominent family law attorney in Atlanta and appears Court TV and CNN regularly. Attorneys like him recognize the potential of the BlissDivorce platform and our Relational Dispute Resolution technology. They also understand the value of giving couples a cost effective DIY platform similar to how TurboTax® made it easier for consumers to file their own taxes without accountants. Attorneys have told us they see the potential to use our platform in their practice to help their clients resolve disputes more efficiently, so this could be another future application.
How do you see legal technology evolving to support consumers moving forward?
As I look at legal tech, most of the innovation is focused on enabling the traditional players like attorneys. There are innovations to make law firms more efficient and help attorneys with different aspects of the process like discovery, mediation, and negotiation.
Technology has also provided easier access to information and DIY digital forms, but navigating the process and do-it-yourself forms can be complicated and don't help couples when they're hitting roadblocks on reaching an agreement.
The BlissDivorce platform provides a new alternative. Our online platform guides users through a personalized, self-driven process, providing tips and information at every step. We spent a lot of time developing and optimizing our experience to support people through a difficult time. In addition, our Relational Dispute Resolution tools use advanced value attribution technology to identify compromises both spouses will accept. It's how we empower our users to resolve disagreements without attorneys, mediators or other third parties involved.
I see BlissDivorce as the first true disruptor in the divorce market. I think it can be a great benefit to consumers, and society as a whole, to allow people to reach a full divorce agreement and move on without the conflict, time and financial devastation of the current system.
*This article is for informational purposes only and is not intended to provide legal advice. If you require legal advice, please contact a licensed attorney in your local area.