The divorce process starts the moment you begin to contemplate divorce. From that moment until you notify your spouse, there is a lot of guesswork to be done. Can this divorce be done collaboratively? How adversarial will you and your spouse be during this process?  
The decision to pursue a divorce is one you must make alone, and it cannot be reached collaboratively with your spouse. If you are still in a place where you want to talk through the possibility of saving your marriage with your spouse, you already know that you don't want a divorce. 
If, however, you've tried everything, then it is time to get divorced, and the sooner you notify your spouse, the better off you will be. How you choose to serve your spouse with divorce papers may set the tone for the rest of the divorce process.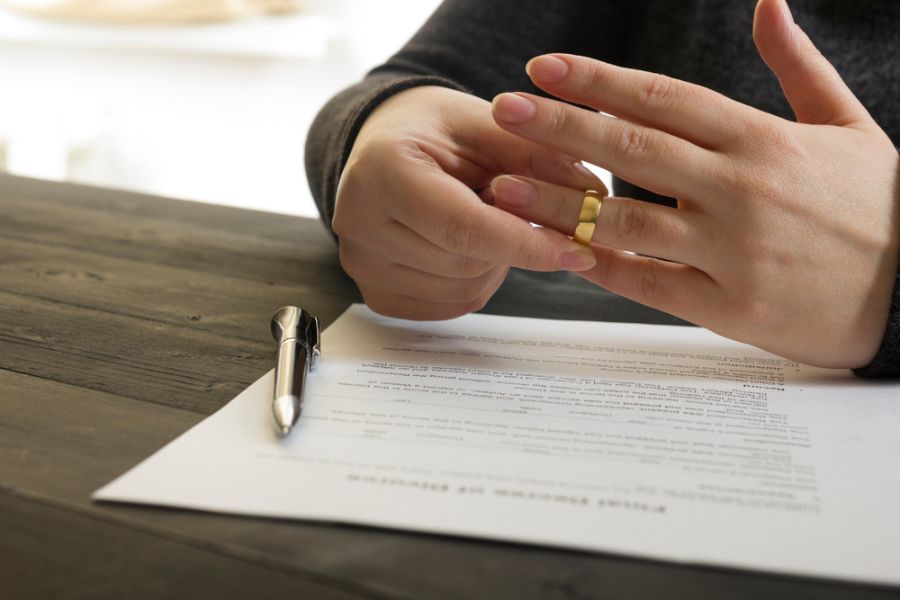 Source: shutterstock.com / Photo Contributor: Roman Motizov
If you and your spouse are still on speaking terms: 
Make sure your spouse finds out from you first

. If you need to talk through this decision, keep the conversation between you and your therapist. Even trusted friends might think they are helping by warning your spouse that you want a divorce. Be careful about where you leave your divorce-related books and paperwork. 

Hand-deliver the divorce papers to your spouse

. Sit down with your spouse and explain that you want a divorce. Present your decision as a simple fact and avoid rehashing all of the things in the marriage with which you are dissatisfied. Then, present the divorce papers and 

ask them to sign the Acceptance of Service.

 

Return the Acceptance of Service to the court

. This document will be filed with your divorce papers. 
If you and your spouse are not on speaking terms, you can:
Serve your spouse with the papers by certified mail

. Certified mail ensures that you will know whether or not your spouse received the papers. 

Hire a sheriff or process server

 to deliver the papers and request a signature on your behalf. 
Ask the court to order service via publication. This is done in instances when all other methods of service have failed. You will need to contact the newspaper where your spouse lives to place the notice as an ad and ask them to run it for three consecutive weeks. Be sure to give the court a copy of the notice. The newspaper can also send you confirmation that they've run the ad. Include this when you send a copy of the notice to the court. 
*This article is for informational purposes only and is not intended to provide legal advice. If you require legal advice, please contact a licensed attorney in your local area.