Online divorce can be a good option for couples who are seeking to end their marriage in a quick and cost-effective manner. Online divorce can also be a good option when there is domestic violence involved. It can allow the couple to separate without being in the same physical location.
However, if you're a victim of domestic violence there are some important things to consider when deciding whether online divorce is right for you.
Keep reading to find out more about online divorce and domestic violence. This post also discusses how to protect your children during the separation process.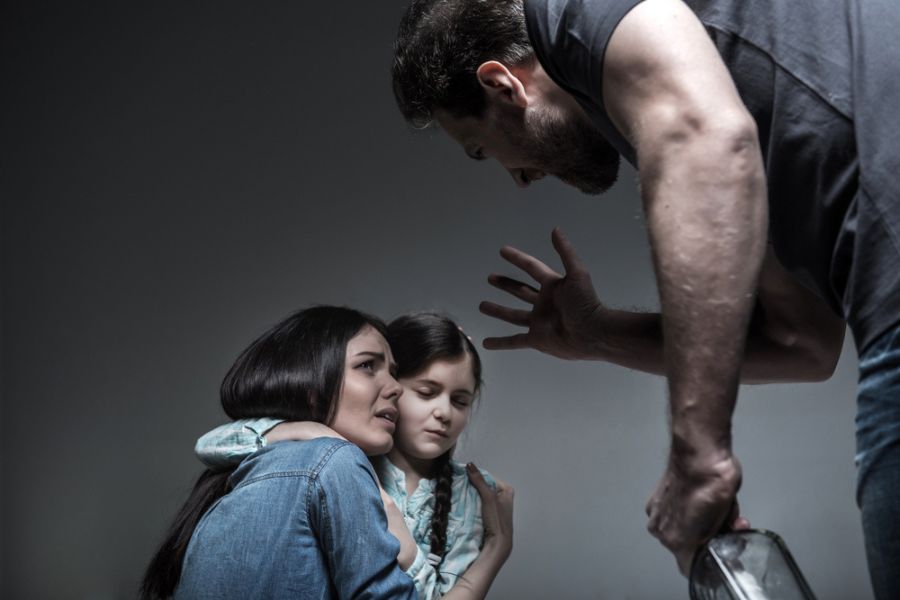 Source: shutterstock.com / Photo Contributor: YAKOBCHUK VIACHESLAV
Divorce and Domestic Violence
Divorce is a difficult experience even when domestic violence is not involved. It is considered the second most stressful life experience, after the death of a loved one.
When you add a violent relationship to a divorce proceeding, it makes things even more difficult. The most important thing is to make sure you've gotten professional support. The National Domestic Violence Hotline is available 24/7 to help you if you're a victim.
Unfortunately, domestic violence can get worse when you begin the divorce process. Hence, protecting yourself and your children before filing for a divorce is crucial.
About domestic violence
Domestic or family violence impacts both children and adults, women and men. It involves violent acts between members of a family or a relationship. It is not limited to physical abuse. It can also include emotional abuse, intimidation and threats and coercion.
In California, domestic violence includes:
Physical assault of any kind

Sexual assault or coercion

Emotional abuse, such as threatening you or your friends or holding someone against their will

Intimidation, including stalking (in person or online), harassing you at work or abusing pets

Coercive control – when someone intentionally limits the freedom and liberty of their partner
How does domestic violence affect divorce?
Violence in the family can impact various aspects of the divorce. They include the waiting period, child custody and support, and division of assets. Therefore, when planning a divorce, it is crucial to receive the necessary support.
Any type of domestic abuse can impact the divorce. In many states, domestic violence is grounds for divorce. This means that you are able to file for divorce based on your spouse's behavior.
Child custody
The violent acts then affect the outcome of the divorce. This includes child custody determination. When the court makes a decision about child custody, they consider their safety and well-being.
In California, the courts put the safety and interests of the children first. And the law states that it is not in a child's best interest to be in an environment where this is domestic violence. Therefore, the court will generally not award custody of children to a parent who it determines has committed domestic violence in the past five years.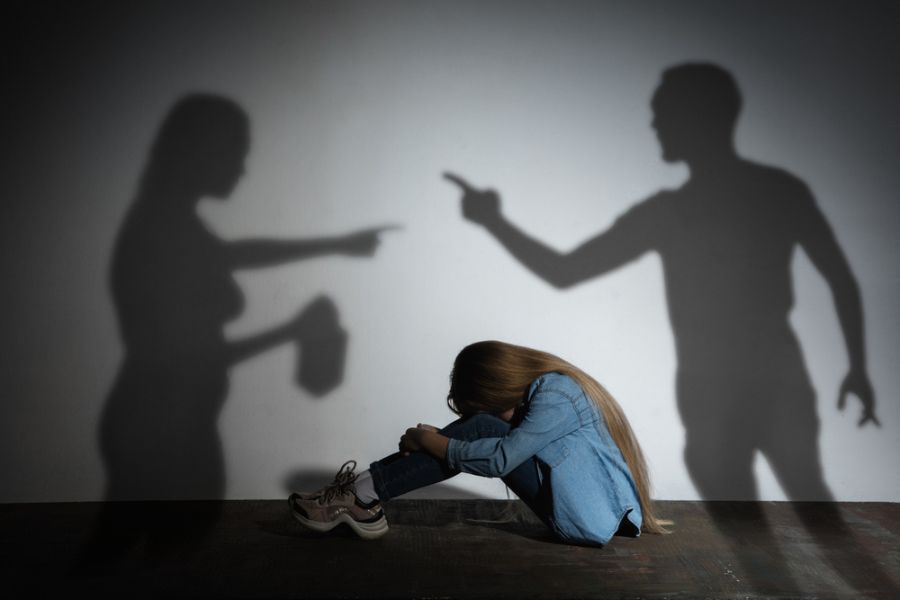 Source: shutterstock.com / Photo Contributor: Master1305
Property division
In some US states, domestic violence also impacts property division. They might consider your ability to accumulate assets while in an abusive marriage. As a result, they might reward you with a larger share of property.
California is a no fault state, so the existence of domestic violence does not necessarily impact division of assets and debts. However, if you appear in court a judge can take into account medical bills, lost wages and debts incurred as a result of domestic abuse. The judge may award a higher share of assets to the victim to help offset these costs.
Spousal support
Domestic violence can also impact spousal support. This means that the court might consider your ability to earn income. Therefore, they may reward you with a larger amount of spousal support.
In California, victims of domestic abuse are protected from having to pay support to their spouse. A spouse who has been convicted of criminal domestic violence in the past five years cannot receive spousal support. If the spouse has been convicted of misdemeanor domestic violence they have to convince the court there is a compelling reason for spousal support. In general courts try to avoid support payments to spouses who are convicted abusers.
When filing for divorce, developing a safety plan is necessary. Determining the best options for you is also essential.
At the same time, it is vital to understand the impact of domestic violence on the divorce. 
You can also seek professional services to advocate for your rights and interests. 
Online Divorce 
Online divorce is a convenient way of dissolving a marriage for many couples compared to divorce lawyers in San Francisco or other parts of California. It is much faster than a traditional divorce, and, at the same time, it's cost-effective.
Online divorce refers to obtaining divorce using online services. It's different from going through a traditional divorce process. Traditional divorce requires meetings with lawyers or making court appearances. 
Many online services enable spouses to complete the paperwork online. They receive guidance as they go through the essential forms and documents. It is an effective way for couples who want to end their marriage and agree on all terms.
A few online divorces, such as BlissDivorce, allow you to do more than just prepare paperwork. They also have ways to resolve disagreements and move on by using highly effective digital mediation tools or to meet with a mediator over Zoom. As we'll review below, under the right circumstances these services can be a good choice for divorces that involve domestic violence.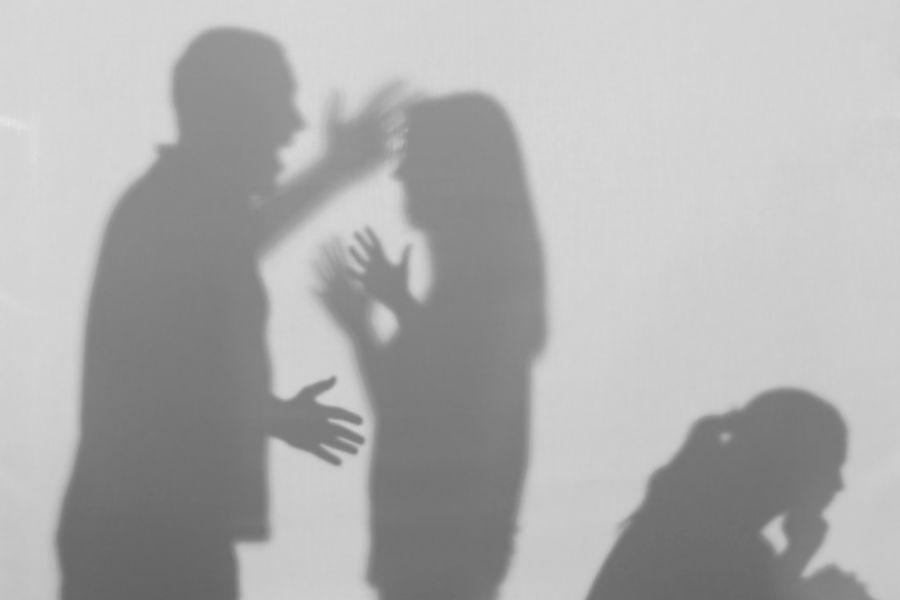 Source: shutterstock.com / Photo Contributor: Africa Studio
Online Divorce and Domestic Violence: Is Online Divorce a Good Choice?
Abusive marriages are complicated. More than anything else, it is necessary to focus on your safety before filing for a divorce. You will need to determine which action to take based on your situation. You might need legal advice from a professional to protect yourself.
In general online divorce has not been a good option for abusive marriages. This is because it cannot address important matters like restraining orders and protecting your safety.
On the other hand, if you have gotten yourself into a safe situation, newer online divorce services that include mediation and other forms of dispute resolution can be a good option. This is because you can go through the process online without having to deal directly with your spouse. Some victims of abuse find this empowering and feel it makes it easier for them to advocate for themselves.
Online Divorce and Domestic Violence: Ways to Protect Your Children
Many spouses experiencing domestic violence worry that filing for divorce can cause retaliation. They worry about how their abusive partner will react when they find out they want to leave the marriage. 
When considering an online divorce while experiencing domestic violence, it is crucial to stay safe. This involves taking the necessary steps to protect both yourself and your family.
Seek safety 
When filing for divorce, your family's safety should be your number one priority. If you feel unsafe during the process, you must seek immediate help. 
If you and your children are experiencing abuse, it is crucial to seek professional help. This includes contacting a domestic violence hotline, a shelter for victims, or law enforcement authorities. Contacting professionals can help you understand your legal rights. It can also help you receive the guidance and support you need to protect your family.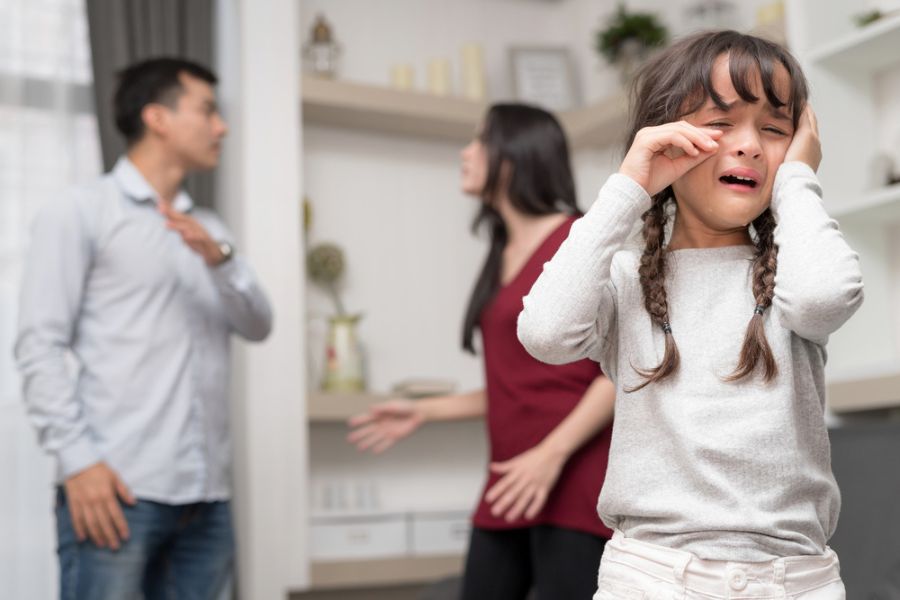 Source: shutterstock.com / Photo Contributor: Little Pig Studio
Online safety and privacy
Victims of domestic violence need to be vigilant about Internet safety and confidentiality. Abusive spouses use technology in a number of ways to harm and manipulate their partners. Things they can do include monitoring your computer and cell phone without your knowledge, intercepting email, using GPS trackers to monitor your location and reviewing your browser history.
For this reason it's important to take precautions such as clearing browser history, using VPN and create a new email account your spouse doesn't know about. The National Domestic Violence Hotline has more information on how to protect your online safety.
Consider getting a protective order
If you experience violence and are filing for a divorce, you might need a protective order. It is a legal document that protects you, your children, your property or even your pets.
The judge can also order them to move out of the house or not contact your family and move out of the house. It can also set conditions for visiting the children and order the other person to pay child support. You can ask the judge for supervised visitations. The protective order may also restrict the abuser from using alcohol during the visitation visits. If the case is severe, the court can also end the abuser's parental rights.
To get a protective order in California there are a number of court forms you need to complete. Many people hire a lawyer to do this, but it is not required. Help filling out the forms is available from the Self-Help Center at your county court.
Keep records
If you are living with an abusive spouse, it is necessary to make records of every incident that occurs. Note the date and time, and describe what happened to you or your children.
These records will be of great help when you are filing for divorce. They can also help the judge to make a decision that will protect you and your children. The court evaluates the evidence from the violence before determining custody. 
Keeping your personal information safe when using online divorce services is also essential. Another good idea is to keep copies of vital documents. Such documents are birth certificates, social security cards, and others. Then make sure to store them in a safe place. 
Prepare a safety plan
When you are filing for divorce, it is also important to have a safety plan. This involves saving money and protecting your assets. You also need to find a safe place to stay after the separation.
Making a long-term plan for custody is important. The court then makes decisions based on the best interest of the children. A history of domestic violence plays a vital role in their decision.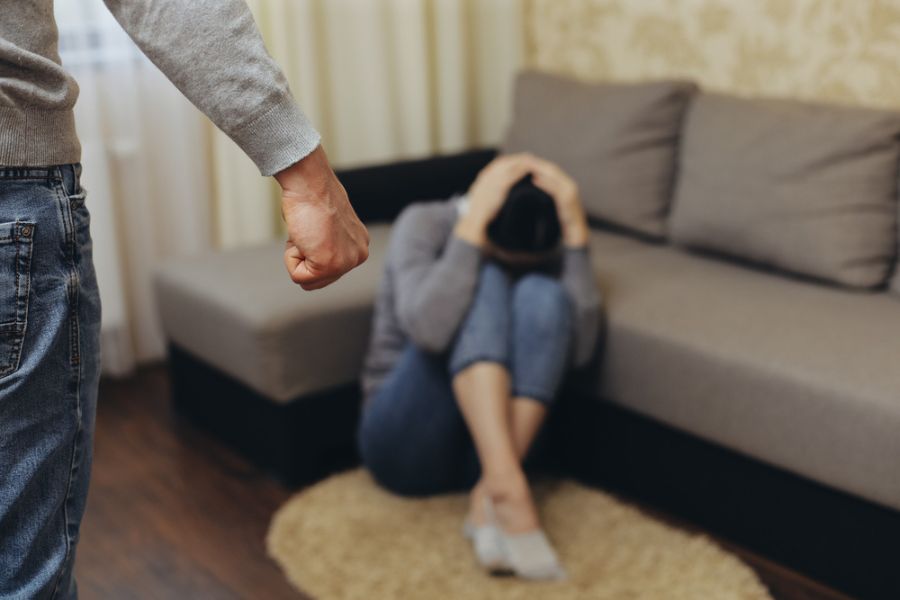 Source: shutterstock.com / Photo Contributor: Goncharov_Artem
Final Thoughts
Domestic violence is a serious issue that impacts a person's life. If you are considering divorce, making the right choices to stay safe is necessary.
This includes taking steps to protect yourself and your children from further harm. In this post, we discussed online divorce and domestic violence and how to protect your family.
It is important to remember that you don't have to go through the process alone. There are organizations and resources to help you and your family. They can also help your family in healing from the traumatic experience.