A divorce can take a financial and emotional toll. So during a divorce, it's important to protect yourself. Not only in a physical, financial, and legal manner, but you must also protect your online identity. That's why this article will focus on how to protect your online identity during the online divorce process.
Divorce can be difficult for all couples. Yet, it's significantly tougher when going through a rough separation. Completing the divorce can seem like forever. Countless issues may occur, and this can cost a lot of money. Yet, there are more affordable solutions that you and your partner can find. Online divorce can make the whole process faster, less expensive and less contentious..
Continue reading this article to discover more about online divorce. Learn how you can secure your personal information and keep them confidential.
What Is an Online Divorce Service?
Many couples look for affordable options no matter the reason for a divorce. Finding a safe and reliable way to separate is crucial. Lucky for us, in this digital age, such options are available. There are ways you can save time, money, and effort when in the unfortunate situation of getting divorced. t.
In the 21st century, we're provided with easier and more straightforward processes. An online divorce service, like BlissDivorce, is a fast and reliable way to handle a separation. These online instructors will help you go through everything you need until the finalization of your divorce. We will provide you with a complete divorce petition and other legal forums.
Online divorce is an internet-based service that helps you go through the divorce process. People are often surprised how involved the divorce process is. They think it's just preparing paperwork. But in reality, it's much more. There are specific documents that have to be prepared and served at specific times in the process, there are financial disclosures, and of course there is the most difficult part–working out a full settlement with your spouse.
There are two types of online divorce services to help you through this process:
Form-fill documentation sites – These sites help you do the paperwork right and can help you with things like serving your spouse.

Comprehensive divorce service sites – These sites help you with much more than just the forms. They help you understand the process, organize financial information, put together your agreement and work out differences.

One site even has an import function

to make financial disclosures much easier.
Whether you go through divorce online or offline, it's important to protect your identity and personal information. It's even more important when you're using an online divorce service, since more of your information will be on the Internet.
In this article, you'll learn how to protect your online identity during the online divorce process.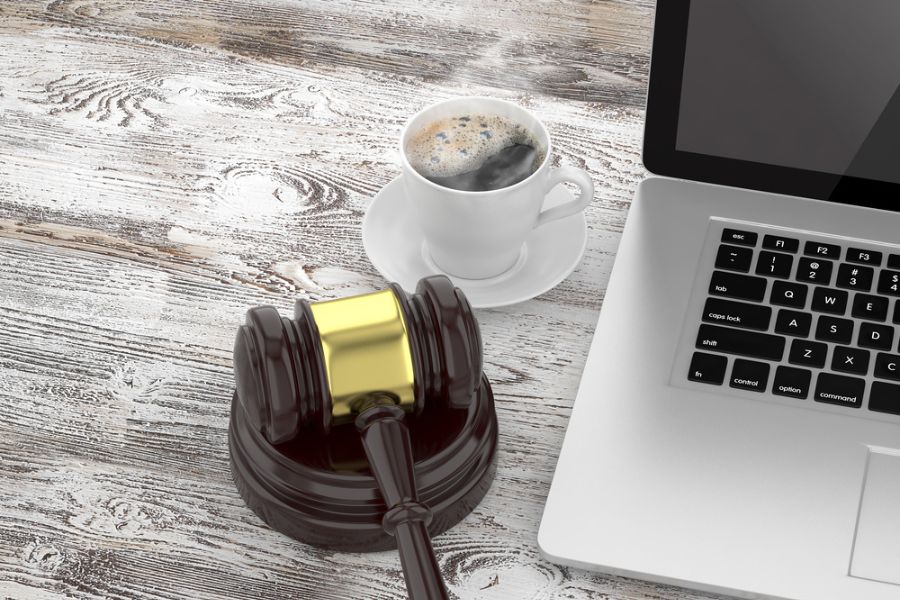 Source: shutterstock.com / Photo Contributor: Nata-Lia
Why Is It Important to Protect Your Online Identity?
Protecting your identity is always important. But it's of elevated importance during divorce. If your spouse gains access to your accounts or takes over your identity, it can have a major impact on your divorce proceedings. Here are a few things spouses sometimes do to try to gain an upper hand:
Access your financial accounts and move funds

Access your email or even text information, to find things to use against you in divorce proceedings

Access social media and post damaging information, which can impact child custody decisions

Access private health information
Even though you wouldn't think that the person you married would do these things, it does happen. It's important to stay vigilant
How to Protect Your Online Identity During the Online Divorce Process?
When going through a divorce, you have more to take care of than you think. Protecting your online identity will most likely be the last thing on your mind, but it is crucial. Your personal online accounts contain all sorts of information.Keeping your personal information secure prevents someone from potentially using it against you in court. Let's review the steps you should take to keep your identity and data safe.
Change your passwords and user IDs
The first step you should take is to prevent account access to your soon-to-be ex-spouse. Reset the passwords to every app, device, and account you ever accessed through login. This may include computer logins, social media, and emails. Online banking, financial, and medical accounts are the most crucial changes. So be sure you reset all your passwords and user IDs.
You can also consider setting up a two-factor authentication. This will notify you of attempted logins in your accounts via a second layer of security. 
Set up new accounts
Setting up new accounts further helps secure your privacy. It adds an extra layer of safety to your confidential personal information.
Set up a new email address your spouse cannot access. With this, you can keep all divorce-related communications stored in one place. This also has a side benefit: It keeps non-divorce-related emails from swamping your inbox.
Change your privacy settings on your social media
Social media is one of the most vulnerable sources during a divorce. Increase the security strength of all your social media accounts. Go through your contacts and friend lists to ensure no leaked information can reach your partner.
Remove or block anyone on your list who might give visibility and access to your account for your spouse. Don't post anything that can damage your divorce case. Content documenting party pics or places you wouldn't want your partner seeing can reflect unfavorably on you. This means that you could be providing evidence against yourself.
The same goes for other social media outlets. So, this can be a great way to get some social media detox.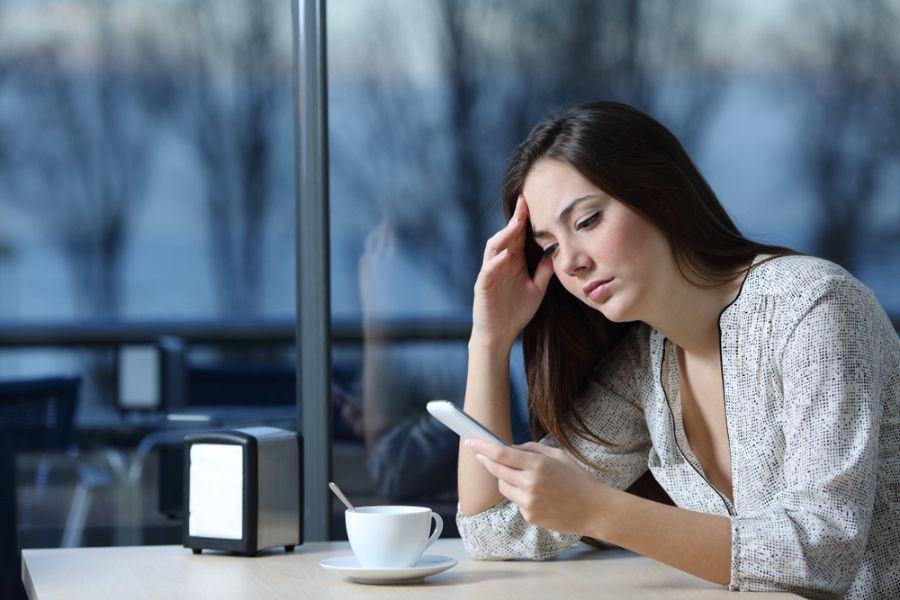 Source: shutterstock.com / Photo Contributor: Antonio Guillem
Consider any shared accounts
You may also want to turn off the account-sharing option during your divorce. Such are streaming and cloud services. You may even want to check your shared calendar. Back up and clean up your storage before setting up new accounts with your own username and password. This prevents your partner from accessing and making unauthorized changes.
You should also consider changing your phone account if you're sharing one. Having a personalized account can help you further secure your information. This ensures that your spouse doesn't have access to your phone and text history.
Protect your account access with PINs. You should also double-check whether your spouse has a way into your accounts.
Electronic documents
You may consider keeping all sensitive data electronically. This may include important financial or legal documents. Keeping this information on an external drive is a safe option. You may even add a password to protect your information further.
Viable options for you can be a Google Drive or DropBox. These are proven to be highly secure if set up properly. But be sure you read and understand the privacy policy before moving forward.
How to Maintain Your Privacy During Online Divorce
Since this service takes place online, it can be breached if not protected. Here are a few steps to help you secure your valuable information. Follow these carefully to keep your data confidential:
When looking for an online divorce service, make sure you research the company's background. Check whether they have a good or bad reputation. Track and analyze their record of success. You want to find a reliable online divorce service.

Find websites that use advanced encryption and have

SSL certificates

. This ensures that the online divorce company has their websites protected.

Share the minimum possible personal data. Limiting your information will reduce potential leaks that can be used against you.

Make sure you review the company's privacy policy. This helps you understand how your information will be used and protected.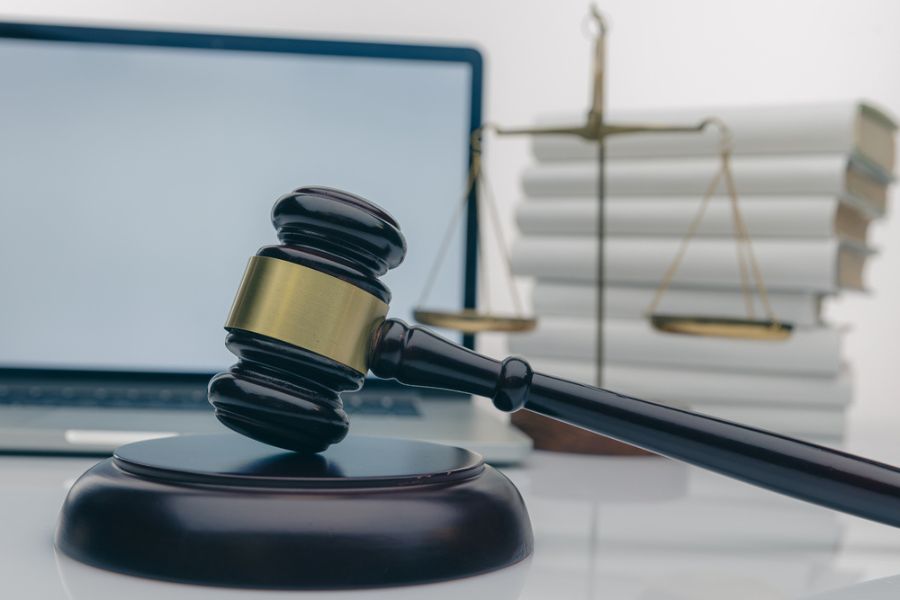 Source: shutterstock.com / Photo Contributor: Burdun Iliya
Conclusion
In conclusion, online divorce is the most reliable and affordable way for couples to separate. It's an internet-based procedure that helps you go through everything needed for a divorce. But it's important to keep yourself safe as you go through this process. With the information in this article, you have what you need to protect your identity during the online divorce process.