Going through a divorce can be a nerve-wracking, stressful, and unpleasant experience. Furthermore, the legal process may drag on for months or even years inside the courtroom. This doesn't cost only extra time and energy but money as well.
If you and your spouse can't come to an agreement, it may be time for a neutral third party to step in. That's why in this article, we want to introduce you to the idea of virtual divorce mediation. It's a great way to save yourself from emotional conflicts and deal with them from the comfort of your residency.
In virtual divorce mediation, you work with a mediator over Zoom or another video conference platform to work out all your disagreements and put together your divorce agreement. Depending on the mediator's approach, both you and your spouse are in the teleconference sessions, or the mediator might have individual meetings with each of you. The newest emerging approach is digital divorce mediation, in which AI-based tools help you work out an agreement.
Continue reading to discover why you should consider virtual divorce mediation.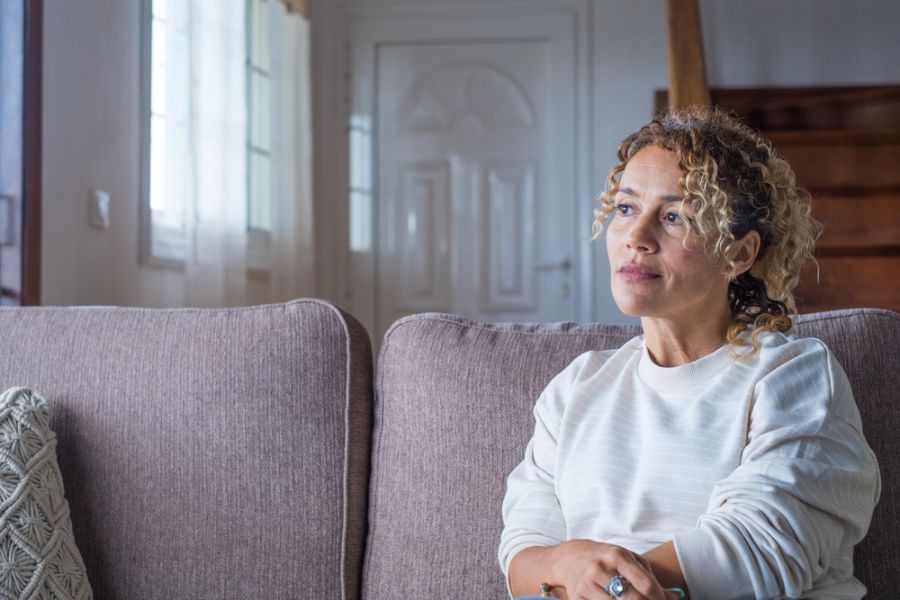 Source: shutterstock.com / Photo Contributor: Perfect Wave
3 Reasons Why You Should Consider Virtual Divorce Mediation
Since there are many advantages of mediation, you can choose this option for countless reasons. Here's why you should consider virtual divorce mediation:
Accessibility, convenience, and comfort.

Cost-effectiveness.

Time-effectiveness.
Accessibility, convenience, and comfort
Nobody wants to spend their time cooped up in court face-to-face with a soon-to-be ex-spouse if you end up needing a divorce attorney in San Diego or elsewhere in California. Virtual mediation method allows you to effortlessly achieve your goal from the comfort of your home. All you'll need is internet access and a device through which you can communicate with your mediator.
Having everyday responsibilities in mind, you can set up a meeting when it's most convenient for you. Furthermore, it's a huge plus for those who often travel for work or are moving to a new residency. 
For women who've suffered domestic abuse in the marriage, just the thought of getting a divorce is painful enough. Thanks to this online option, they won't have to be in the same room as their abusive spouse. It's a great way to avoid emotional turmoil and a dreadful divorce process.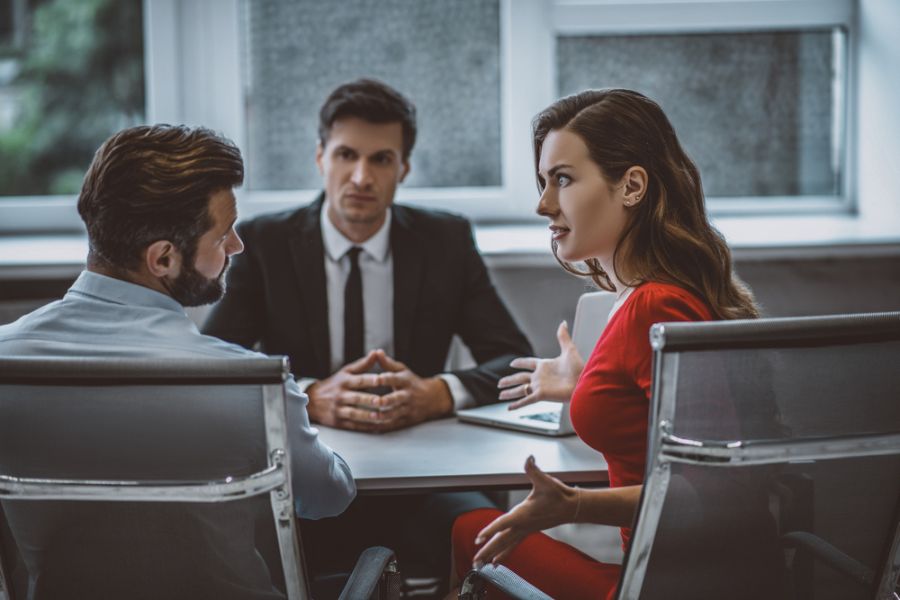 Source: shutterstock.com / Photo Contributor: Dmytro Zinkevych
Cost-effectiveness
Divorce in California is expensive It can cost upwards of $20,000, with most of that going to legal fees.
Online mediation is a great way to cut costs. With this opportunity, there's no need for an expensive lawyer since you'll have a neutral, trained mediator by your side.Furthermore, you won't have to bother with travel expenses and legal bills. 
The usual rate for a mediation process is between $3,000 and $8,000, which saves a lot of money compared to hiring lawyers. 
You can save even more with digital divorce mediation. In this approach you use online AI-based tools to resolve disagreements through an online platform, without having to interact directly with your spouse. You'll only need to meet with a mediator if you can't work everything out with the AI-based tools. In about 60% of cases, the AI-based tools are all that's needed.
Digital divorce mediation costs only $1,500 to $3,500, so it's the most cost-effective option.
Time-effectiveness
Compared to a full-on trial, this virtual affair is usually fast-paced. Average time with attorneys and a trial is 15+ months. With virtual mediation you can expect closer to a six-month process.
Yet, the duration of the mediation process generally depends on you and your spouse. 
There are several ways to speed up the mediation process if you want to end it fast. Try getting organized beforehand, be flexible, respond fast, and know your objectives.
Furthermore, several studies have shown that it's easier to reach an agreement when you're in a stress-free environment. This way, you can save months of your time without dragging this dreadful process in court. 
The fastest approach is digital divorce mediation. Because everything is done online using AI-based tools, without even the need to Zoom meetings, the time usually 2 ½ to 3 ½ months.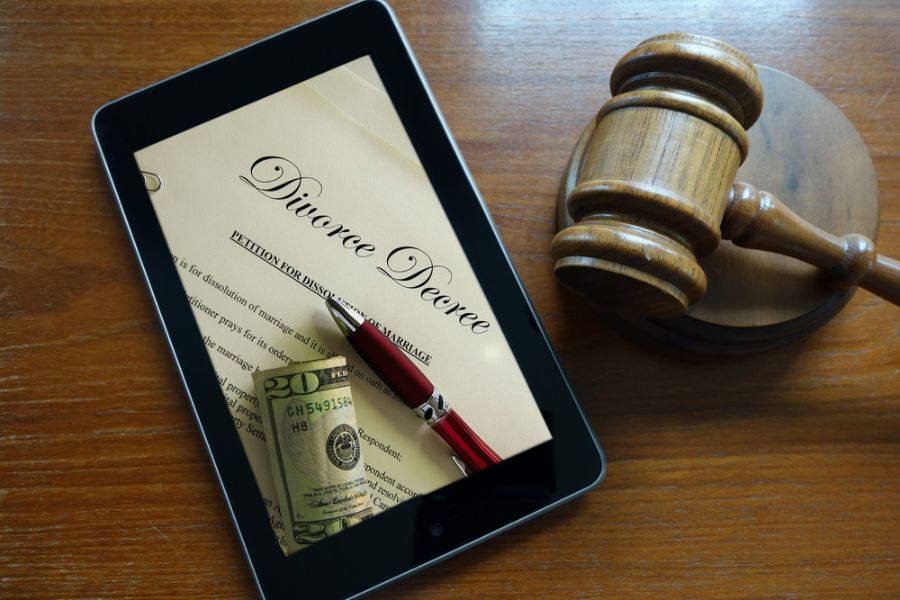 Source: shutterstock.com / Photo Contributor: zimmytws
Conclusion
It's normal to have questions surrounding divorce mediation. That's why this article includes all the benefits and reasons why you should consider it. It comes down to saving both time and money while avoiding emotional distress.
Furthermore, it allows you much-needed flexibility in a fast-paced environment. You won't have to bother with travel expenses and stressful settings since you'll be in the comfort of your home. 
Additionally, online mediation is accessible to everyone from anywhere, making it very convenient.
Last but not least, take all the time you need and gather the needed energy during these trying times. The trained mediator will have your back and help you resolve all the issues, whether it is a contested or uncontested divorce.
*This article is for informational purposes only and is not intended to provide legal advice. If you require legal advice, please contact a licensed attorney in your local area.